Cannabis by the People.
For the People.
It's a universal income proposal.  CitizenGrown, they are the superheroes of cannabis, they realize cannabis comes from community and culture and neighborhood, that cannabis provides opportunity...to live, to create, to be.

Raekwon

Wu Tang Clan
The most Uber thing we've seen since Uber.

Jahan Khanna

Entrepreneur, Investor, Product Exec at Uber
For too long the marijuana industry has taken advantage of people who, for all intents and purposes, look like me. CitizenGrown attacks that head-on.

Bakari Sellers

SC House of Representative '06 - '14
What CitizenGrown does is give the opportunity for 'poorer people,' everyday people, to participate in one of the greatest growth areas in economic history.

Alan Solow

Political strategist, Senior Obama Advisor
We're at this point in history where we can flip the narrative about automation and technology -- in an emergent market like cannabis, it has the ability to be a great equalizer, providing access to education, democratizing wealth creation, enabling real systemic economic growth.

Deepa V. Sood

CEO, Citizen Grown
When I got into the industry, i didn't understand the scope of the problems...this is about levelling the playing field.



Jedd Canty

Chairman, Co-Founder CitizenGrown
Citizengrown x Compliments of the Chef
Together with legendary Wu Tang master Raekwon, we bring you Compliments of the Chef.
from raekwon the chef
We work with brands aligned with our social justice mission, applying our expertise in all aspects of cultivation to their needs in order to grow together and build the foundation for a people-first cannabis economy.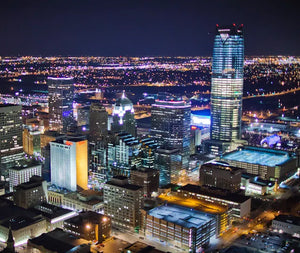 Oklahoma City, Oklahoma
Hashstoria x CitizenGrown
In Oklahoma, with our partner Hashstoria, we are growing premium flower, creating top shelf products, and launching our pilot home-grow program, creating our inaugural group of Citizen participants.
Learn More
Detroit, Michigan
Menace x citizengrown
In Michigan, in partnership with Menace Media, we are re-imagining cannabis processing, leveraging local talent to promote the brand and allowing our Detroit pilot program of Citizens the opportunity to be owners in our venture.

Learn More
A curated collection of cannabis products we love.

Made by or benefitting women and minorities
Follow Us